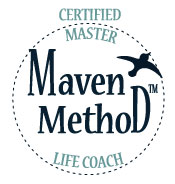 Welcome to Coach Maven & the Maven Method
Be You – Live Authentically – Be Unlimited
Kalyn Bastion, Coach Maven
Author, Co-Founder of Golden Flow™ System & Social Media Pathways/Social Aficionados –Marketing Firm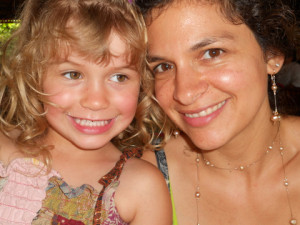 (http://coachmaven NULL.s3 NULL.amazonaws NULL.com/wp-content/uploads/2013/10/DSCN1163 NULL.jpg)Kalyn Bastion, is an author and co-founder of the Golden Flow™ System of accelerated growth and enlightenment in addition to being a master coach. She created and utilizes the Maven Method™, developed during her ten years of being a life coach. Kalyn specializes in helping clients focus on what will empower them to be who they truly are, by helping them shift their energy, their confidence and their capabilities. Potential is within each of us and Kalyn knows how to help a client move past any blocks or fears that keep them from living this un-limitedness and living their dreams.
The Maven Method™ combines Coaching Intuition, Wisdom, and an awareness of Energy to get clients into the Golden Flow™  of well-being.  Read more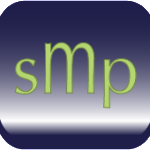 (http://coachmaven

NULL

.s3

NULL

.amazonaws

NULL

.com/wp-content/uploads/2013/10/SMP-FB-Logo

NULL

.png)
It's All About Perception – Online Marketing
Kalyn is also the co-founder of Social Media Pathways (http://social-media-pathways NULL.com), a Social Media & Online Marketing Firm and Social Aficionados (http://socialaficionados NULL.com) where the biz blogs to help people understand how to become an expert in their field and how to understand and utilize online and social marketing. Receive emails on  marketing:
(http://coachmaven

NULL

.s3

NULL

.amazonaws

NULL

.com/wp-content/uploads/2013/10/Oracle-logo-FB

NULL

.png)But Energy Comes First
Kalyn is a medium or channel. For over ten years she has been bringing highly-vibrating teachings and messages from The Oracle, a collective of high-frequency beings, thu to assist people improve their lives. Her Oracle Light (http://oraclelight NULL.com) website offers a weekly email and blogs, as well as private sessions, classes and retreats, to help people tap into and live their potential and create a relationship with their Source Energy.
Coach Maven Mission Statement:
To influence and assist others to open to a new world of authenticity and unlimited potential realized. We do this at Coach Maven by offering professionals Maven Method™ coaching, Certification & on-going support in our Maven Circle — thus providing maven coaches who have great wisdom, clarity & insight to uplift your life.